TeliApp's Fetch Internet App is a Must Have, Says CBS News, NBC News & Fox News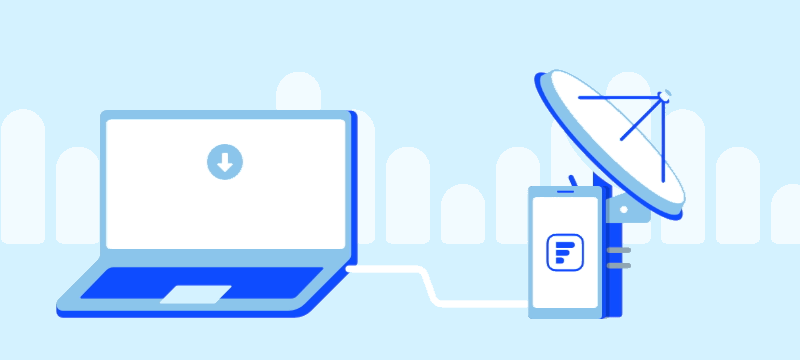 FOR IMMEDIATE RELEASE
TeliApp Fetch Internet App is a Must Have
CyberSecurity App Disrupts Wireless Hotspot & Public WiFi Industry
New York, NY, September 10, 2019 – The technology company TeliApp announced that their disruptive Fetch Internet app, which uses their patent-pending CyberSecurity software was featured on CBS News, NBC News and Fox News. Fetch Internet is a "must have" for students, as it enables them to get the affordable, fast, stable and secure Internet access from their iPhone and Android smartphones to their Mac and Windows computers, without a hotspot.   
Fetch Internet is CUI (NIST 800-171) compliant, and the most secure smartphone-to-computer Internet tethering solution on the planet. "Simply put, Fetch Internet enables the safest Internet usage alternative to hotspots and public WiFi for professionals and consumers alike." said Joshua Weiss, TeliApp's CEO. 
Not only does the Fetch Internet app help shield computer data from exposure to security vulnerabilities and hacker exploitation, but it is also a cost-saving alternative to hotspots and conventional Internet providers. "All you need for fast, safe, secure and affordable Internet access on your computer is your smartphone's unlimited data plan working together with Fetch," said Weiss. Canceling a hotspot can save consumers up to $300 a year, and cutting the cord from legacy Internet service providers can save consumers over $1,000 per year.
With FetchPro's additional cyber-defense protocols, it can also replace VPNs for some businesses. For other businesses, FetchPro is the perfect add-on for an already robust VPN system. While VPNs offer a safe way to connect work computers to critical data, they do not give the computer itself Internet access. Therefore, their users sometimes establish their VPN connection through a public or non-secure network. FetchPro solves this problem. Additionally, FetchPro enables work computers to connect to the Internet when they're not connected to their VPN, thereby ensuring that local files are not compromised.
The Fetch Internet app is available on the App Store and Google Play, and can be downloaded by going to www.fetchinternet.com 
For more information about FetchPro, please contact TeliApp directly.
###
Founded in 2012, TeliApp is a technology company based in Linden, NJ. Their patent-pending Fetch Internet app is the first and only cybersecurity Internet tethering solution enabling Internet access from an iPhone and Android smartphone to a Mac and Windows computer without a hotspot. 
For more information, please contact Joshua Weiss by email at pr@teliapp.com and by phone at 732 354 1773.